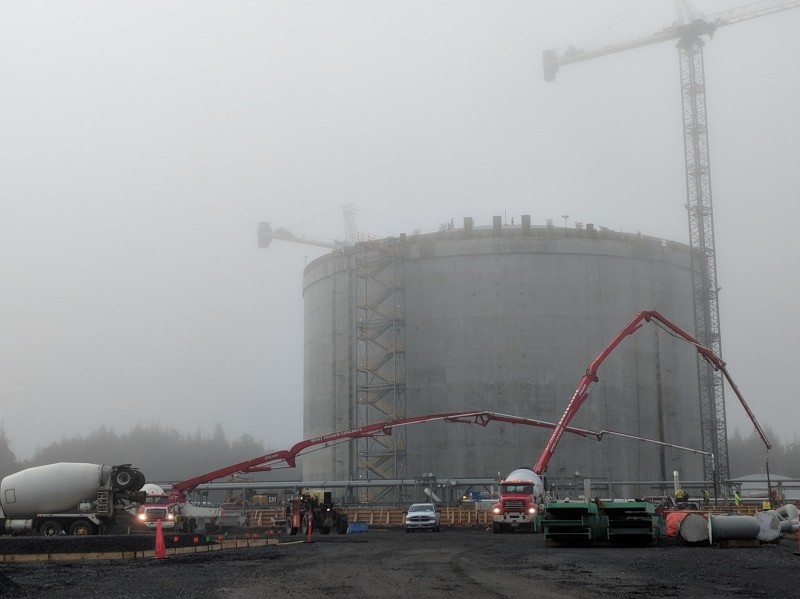 METRO TESTING + ENGINEERING ROLE:
Materials Testing
Materials Engineering
Quality Management
The Ridley Export Terminal Project is located on a section of land on Ridley Island near Prince Rupert, British Columbia.  The land has been leased from the Prince Rupert Port Authority by Ridley Terminals Inc. The brownfield site has a history of industrial development and benefits from both an excellent railway access and a world class marine jetty with deep water access to the Pacific Ocean.
Long-term agreements securing land tenure, along with rail and marine infrastructure on Ridley Island were executed by AltaGas and the terminal has been designed to ship up to 1.2 million tonnes of propane per year. Propane from British Columbia and Alberta natural gas producers will be transported to the Facility using the existing CN rail network. It is estimated that the proposed Facility will offload approximately 50 to 60 rail cars per day and deliver approximately 20 to 30 cargos of propane per year to market by marine transport.
Soils testing and construction monitoring were needed to pour the foundation for the propane tank and the crane pads for two tower cranes that will be used in the civil construction and dome placement.  The propane storage tank alone took approximately 12,000 m3 or 12,000,000 litres of concrete to build – it has an overall height of 45 meters from the base to the top of the dome. That is enough concrete to fill five Olympic size swimming pools.
Northern Geo, Metro Testing + Engineering construction contribution to this project also included full time quality control (QC) for the following:
Excavation
Backfill
Compaction
Concrete
Grouting Operations
Daily progress reports were also provided
The Ridley Island Propane Export Terminal Project is estimated to cost between $450 million and $500 million and the anticipated completion and first cargo shipment date is 2019.