Asphalt Laboratory Services
Asphalt Concrete Pavement (ACP), simply known as asphalt, is the most common roadway surface material used in urban roads and highways. Determining its constituents (aggregate, binder, recycled material, additives, etc.), uniformity, and pavement thickness is important for ensuring a roadway meets its specific design criteria. Premature failure can be avoided by conducting regular asphalt testing during paving to ensure quality control and consistency is attained. Asphalt testing can be done using both destructive and non-destructive means. Asphalt testing is part of our core services and we offer a comprehensive list of tests that includes the following (but not limited to):
Abson Recovery
Asphalt Cement Penetration
Binder Content
Hamburg Wheel Rut Testing
Index of Marshal Stability
Marshal and Superpave Mix Testing
Moisture Sensitivity
Rheology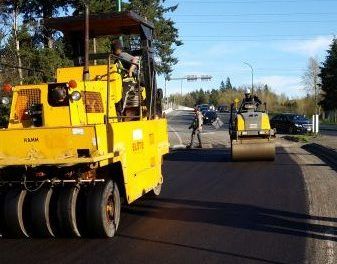 Mobile Laboratory Services

Metro Testing + Engineering can provide on-site technical support for materials testing with the use of our fleet of mobile laboratories and trailers making them cost-effective and ideal for remote locations or long-term projects. Our mobile laboratories are compliant to CCiL Certification and operate under the same requirements as our fixed laboratory facilities so the test results can be relied upon with the same level of confidence. Our mobile laboratories have been used in large infrastructure projects such as airports, hydroelectric dams, remote highways, and major capital industrial development.