Soils & Aggregates Laboratory Services
Soils and aggregates (gravels) are used in structural foundations or as constituents in concrete and asphalt. A variety of tests are performed to determine the suitability of the soil and aggregates used in construction. The testing of soil and aggregates is part of our core services and we offer a comprehensive list of tests that includes the following (but not limited to):
Aggregate Freeze / Thaw
Alkali Reactivity
Bulk Density
California Bearing Ratio
Chemical Composition
Clay Clumps
Deleterious Materials
Durability of Coarse Aggregates
FA Angularity
Fracture Count
Freeze-Thaw Salt Scaling
Hydraulic Conductivity
Hydrometer
Infiltration Test
Linear Traverse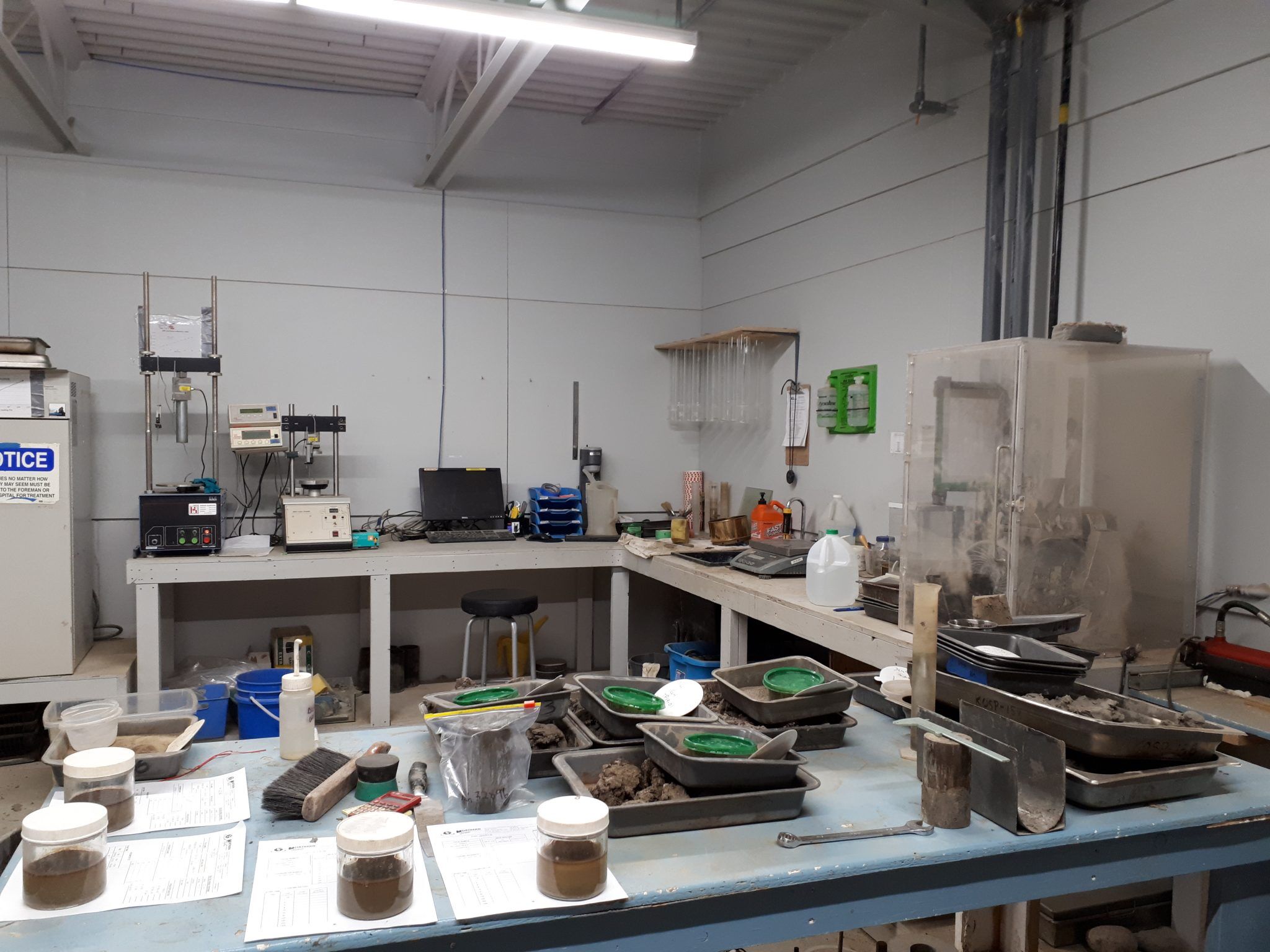 Los Angeles Abrasion
Micro Deval
Moisture
Organic Content
Organic Impurities
Permeability
Petrographic Analysis
pH
Plastic Index (Atterberg)
Porosity
Quartz Equivalency
Resistivity
Sand Equivalent
Specific Gravity & Absorption
Splitting Tensile
Sulphate Soundness
Mobile Laboratory Services

Metro Testing + Engineering can provide on-site technical support for materials testing with the use of our fleet of mobile laboratories and trailers making them cost-effective and ideal for remote locations or long-term projects. Our mobile laboratories are compliant to CCiL Certification and operate under the same requirements as our fixed laboratory facilities so the test results can be relied upon with the same level of confidence. Our mobile laboratories have been used in large infrastructure projects such as airports, hydroelectric dams, remote highways, and major capital industrial development.