Concrete Laboratory Services
Concrete is a major component to almost every construction project. Determining the quality and strength of concrete is very important for a structure's strength and durability which ultimately impacts the overall lifespan and safety of the structure. Concrete testing is part of our core services and we offer a comprehensive list of tests that includes the following (but not limited to):
Concrete Permeability
Extraction of concrete specimens for strength
Composite Tensile Testing
Full Scale Qualification Testing of Concrete Aggregate
Hardened Air Void Analysis
Hardened Concrete Assessment
Non-destructive testing of hardened concrete
Rapid Chloride Permeability
Resistivity Testing
Shrinkage / Length Change
Unconfined Compressive Strength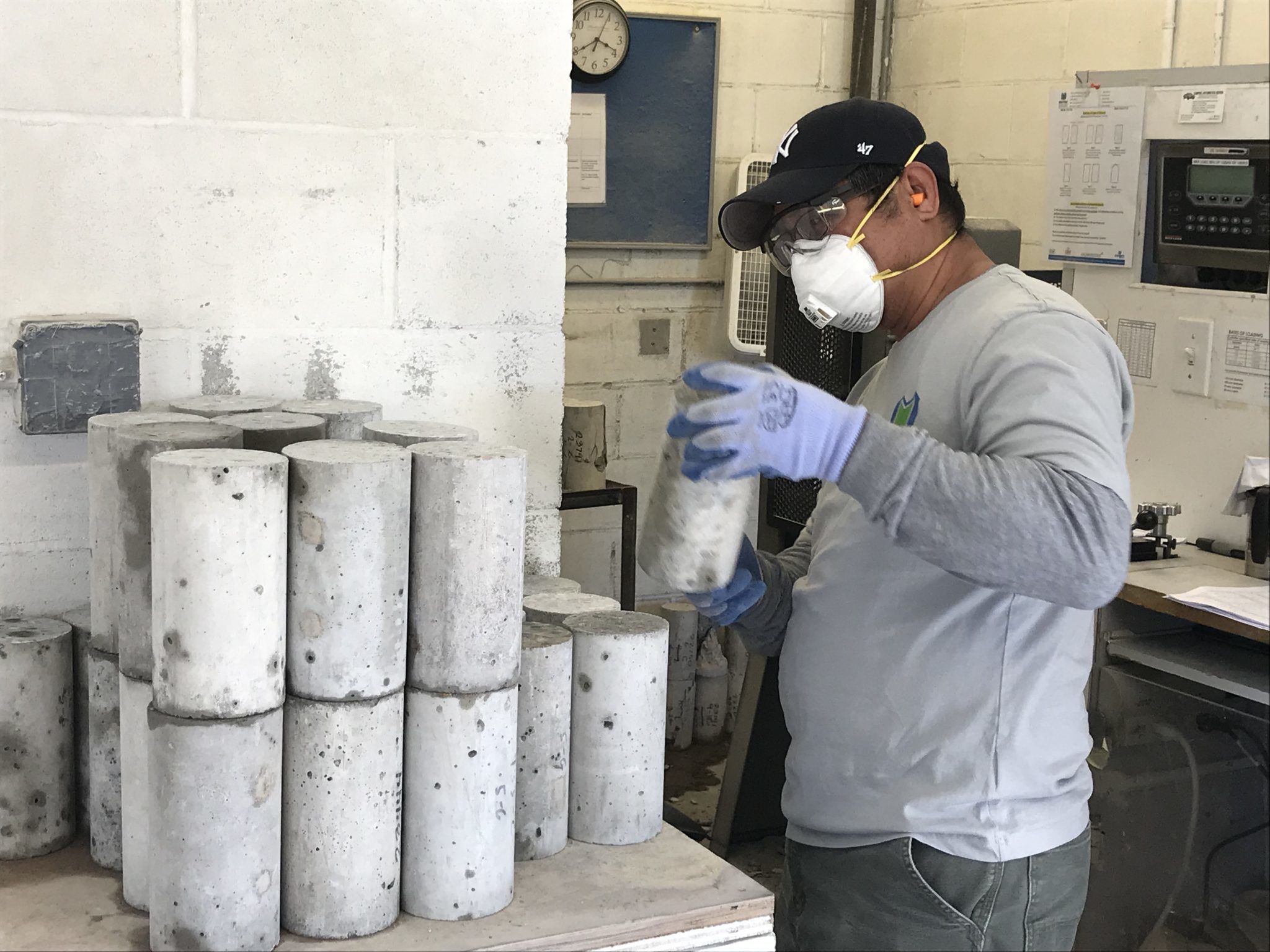 Mobile Laboratory Services

Metro Testing + Engineering can provide on-site technical support for materials testing with the use of our fleet of mobile laboratories and trailers making them cost-effective and ideal for remote locations or long-term projects. Our mobile laboratories are compliant to CCiL Certification and operate under the same requirements as our fixed laboratory facilities so the test results can be relied upon with the same level of confidence. Our mobile laboratories have been used in large infrastructure projects such as airports, hydroelectric dams, remote highways, and major capital industrial development.