Floor Flatness/Levelness Testing/3D Mapping
Metro Testing + Engineering proudly offers specialty testing on floor flatness and floor levelness for both defined and random traffic floors in compliance with ASTM E1155.  Our services are cost effective and our clients' receive accurate, timely and instructive reports.
Flatness testing should always be measured within 72 hours of the concrete pour and if post-tensioning is involved, before the cables are tensioned. 
Metro Testing + Engineering also offers additional services related to this area of testing including determination of slab camber and preparation of surface/floor remediation consultation and plans.  We also offer 3D Floor Mapping which provides invaluable information where remediation or evaluation is required.
Real time testing for flatness/levelness
Accurate, timely and instructive reports
Assessment to predicted deflections on the slab
Assessment to determine efficiency of designed post-tensioned slabs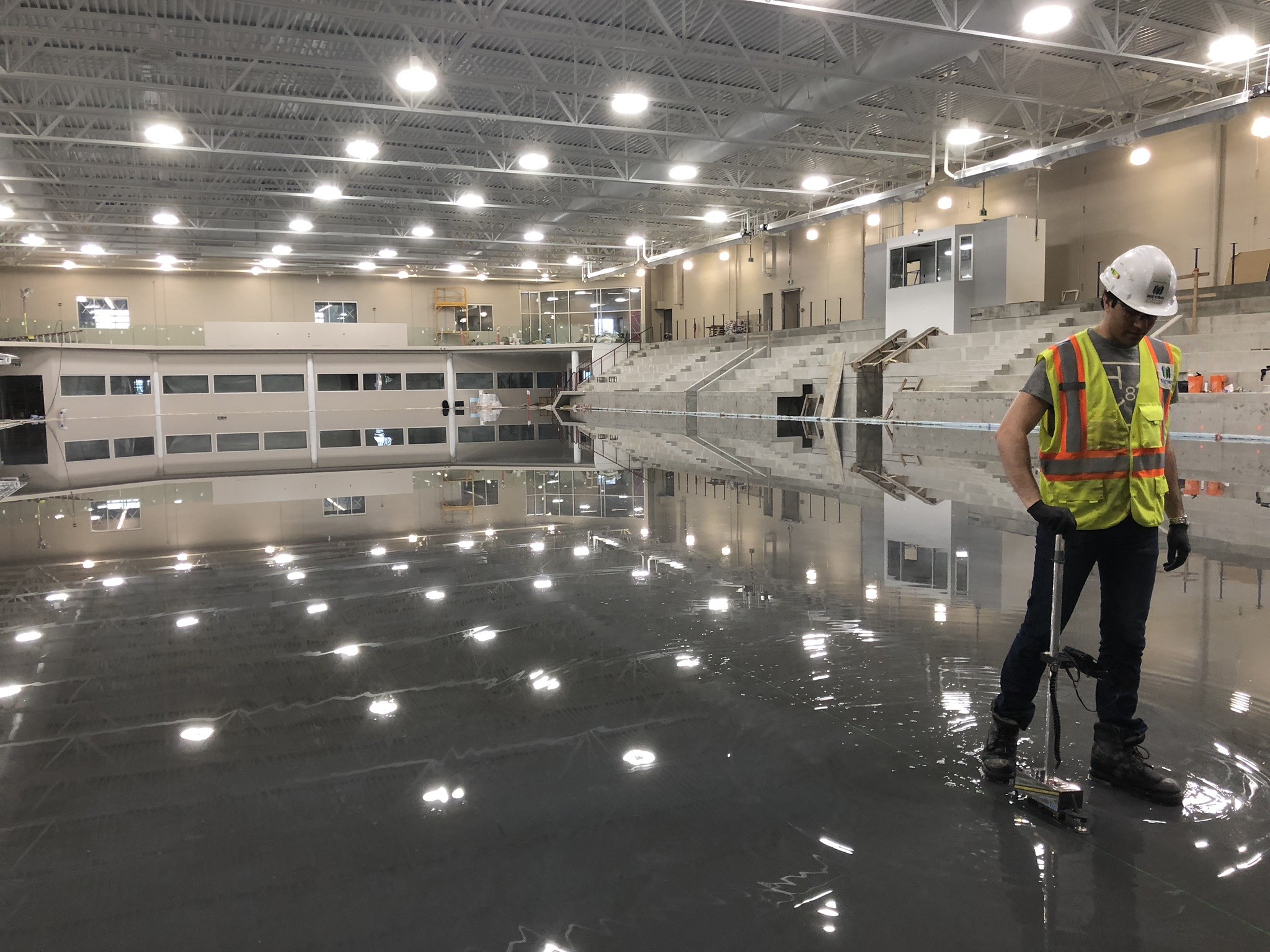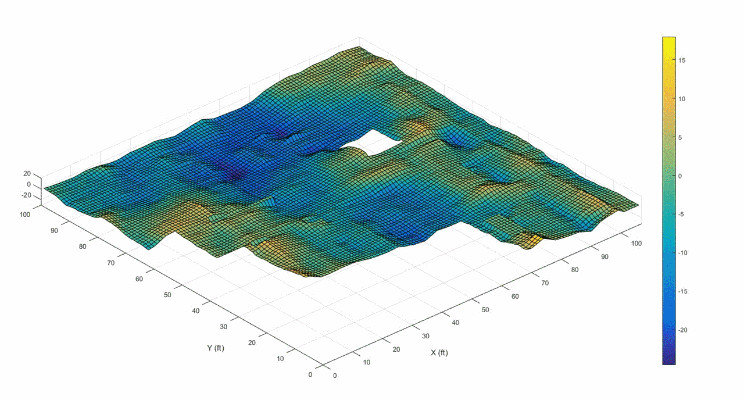 Acid Rock Drainage/Metal Leaching Testing & Evaluation
Cured-In-Place Pipe Testing
Cutting, Coring, GPR Scanning & Pull Testing
Fibre Composite Testing Services
Fire Proofing Inspection & Testing
Pile Driving Analysis Testing
Post-Tensioning
Resistograph Testing
Shotcrete
Soils & Aggregate Corrosivity
Soil Thermal Resistivity
Structural Health Monitoring
Thermal Management In Mass Concrete
Window Testing