Pile Driving Analysis Testing
Metro Testing + Engineering is known for specialized non-destructive testing and we are constantly on the forefront of the latest technologies. Pile driving analysis testing is a sophisticated and invaluable tool for the construction and engineering communities and is one of the specialty services that Metro provides. 
Sensors attached to the pile measure displacement, stress and forces experienced during dynamic pile driving, giving our engineers the ability to evaluate the capacity of several piles within a day in terms of shaft and end-bearing resistance.  Most projects utilizing piled foundations include PDA testing to ensure the integrity of the piles in the specifications.
Data captured in real time
State-of-the-Art Pile Driving Analyzer
CAP/WAP Analysis
Evaluation of pile capacity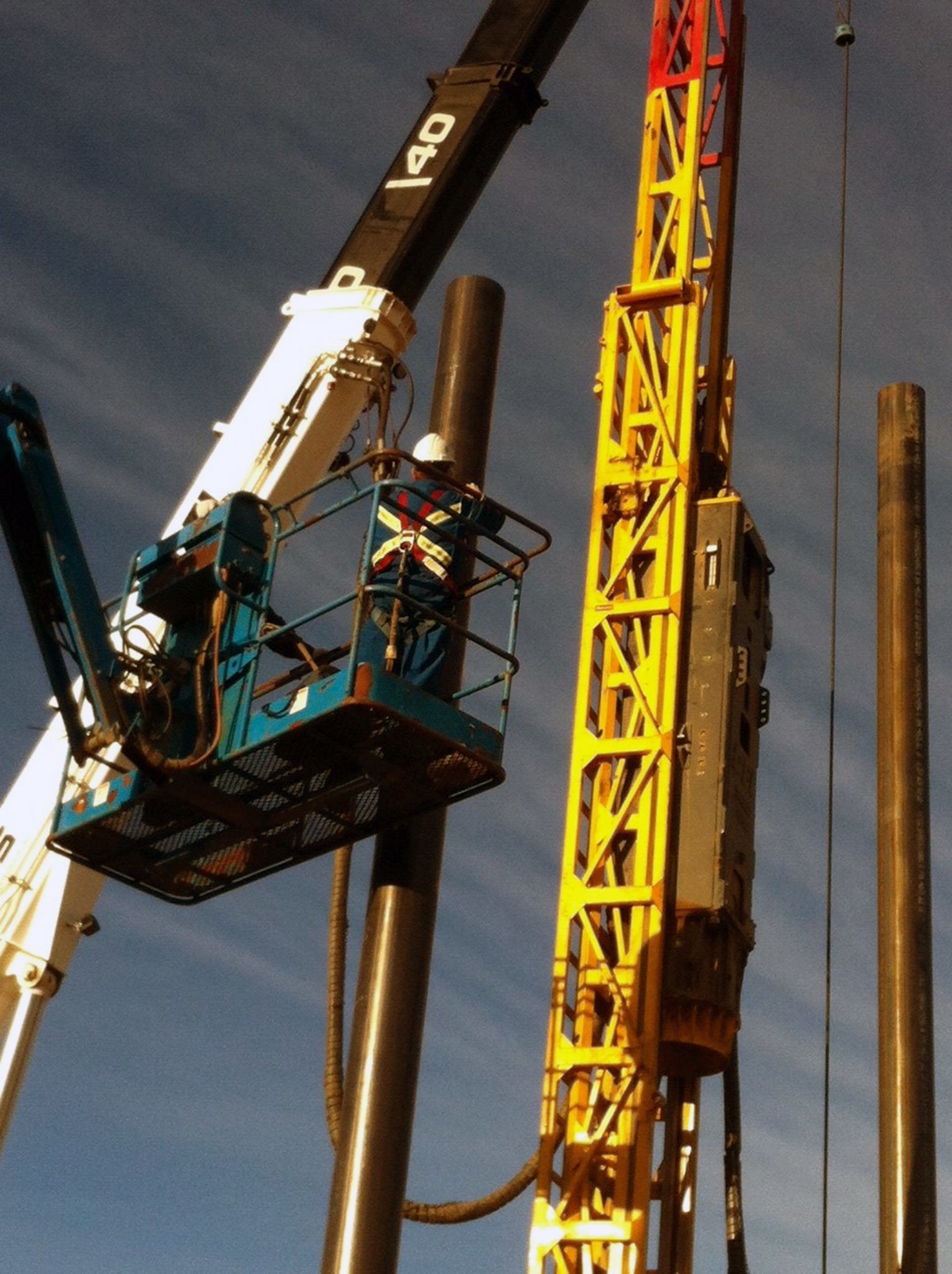 Acid Rock Drainage/Metal Leaching Testing & Evaluation
Cured-In-Place Pipe Testing
Cutting, Coring, GPR Scanning & Pull Testing
Fibre Composite Testing Services
Fire Proofing Inspection & Testing
Floor Flatness/Levelness Testing/3D Mapping
Post-Tensioning
Resistograph Testing
Shotcrete
Soils & Aggregate Corrosivity
Soil Thermal Resistivity
Structural Health Monitoring
Thermal Management In Mass Concrete
Window Testing