Fibre Composite Testing Services
The use of fibre composites in the repair and rehabilitation of commercial, industrial, residential, and transportation structures has become a popular application method in the construction industry.
The most commonly used fibre composites are single- and multi-ply composites made of uni-or bi-directional carbon or glass fibre mats and epoxy resins. Where properly used, fibre composites can add significant strength to structural elements at a very small weight penalty.
Metro's engineers and technicians provide quality assurance, quality control, and testing services related to fibre composite installations and determine tensile strength, modulus and elongation to rupture to ASTM D3039.
Materials consulting and specifications
Installation monitoring
In-situ bond testing
Witness panel testing Trouble-shooting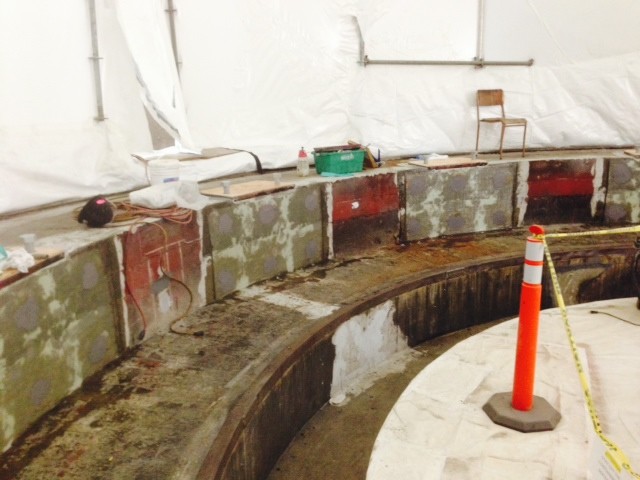 Acid Rock Drainage/Metal Leaching Testing & Evaluation
Cured-In-Place Pipe Testing
Cutting, Coring, GPR Scanning & Pull Testing
Fire Proofing Inspection & Testing
Floor Flatness/Levelness Testing/3D Mapping
Pile Driving Analysis Testing
Post-Tensioning
Resistograph Testing
Shotcrete
Soils & Aggregate Corrosivity
Soil Thermal Resistivity
Structural Health Monitoring
Thermal Management In Mass Concrete
Window Testing