Soils & Aggregate Corrosivity
Metallic elements in the form of oxides, sulfides and carbonates can occur naturally on or in the ground when construction materials such as iron pipes and rebar come into contact with soils, aggregate or other materials.  Soil & Aggregate Corrosivity Assessments are an important tool for industries to use to ensure public safety and expand the service life of public structures including drinking water and sewer systems, highway bridges, and gas and liquid transmission pipelines, above and underground storage tanks, steel-in-concrete structures and other infrastructure assets. 
Metro Testing + Engineering's highly qualified technical and professional services include condition surveys (corrosion) of infrastructure, laboratory analysis and evaluation of the degree of corrosivity and possible cause of failure, repairs on concrete due to pipe and rebar corrosion, and testing and maintaining cathodic protection systems.
Metro TEsting + Engineering provides field and laboratory testing to evaluate the corrosive potential of soil based on resistivity, pH, sulfate, chloride, redox potential and sulfide.  Condition survey data provides information that helps establish important baseline measurements to evaluate the long-term sustainability of critical core infrastructure and data collection on pipeline and pump station infrastructure assets has helped provide a clearer picture of the physical state of three major asset classes: Water, Waste Water and Storm Water.
Following inspection and assessment, Metro's corrosion team can design cathodic protections solutions and comprehensive integrity programs that best meet the needs of any specific structure.  Preventative maintenance, including regular testing of cathodic protection systems, are also key to ensuring continued corrosion protection and prevention of corrosion damage. Metro Testing + Engineering offers comprehensive inspection services, corrosion survey, stray current detection and annual or periodic cathodic protection testing. 
 

Expert analysis of test results

Condition surveys
Detection of cracks or other anomalies in concrete
Repairs due to pipe and rebar corrosion
Testing and maintaining cathodic protection systems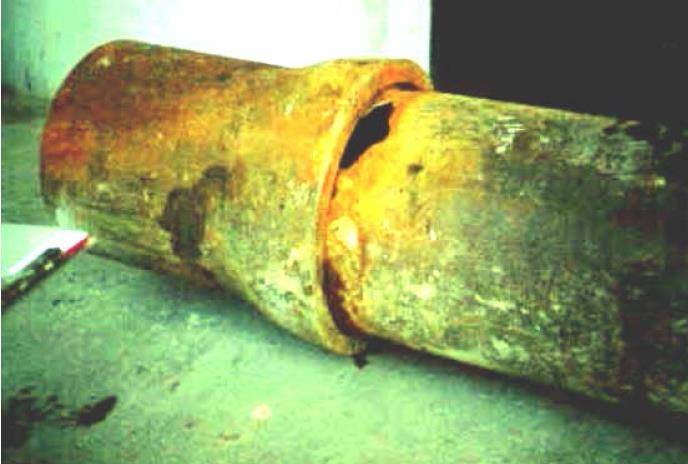 Acid Rock Drainage/Metal Leaching Testing & Evaluation
Cured-In-Place Pipe Testing
Cutting, Coring, GPR Scanning & Pull Testing
Fibre Composite Testing Services
Fire Proofing Inspection & Testing
Floor Flatness/Levelness Testing/3D Mapping
Pile Driving Analysis Testing
Post-Tensioning
Resistograph Testing
Shotcrete
Soil Thermal Resistivity
Structural Health Monitoring
Thermal Management In Mass Concrete
Window Testing